When you donate, you become a Friend of The Market, and 100% of your donation goes to support our non-profit 501c3.
Thanks to local sponsorships and donations, our state certified farmers market has been operating since May, 2000.
Your contributions help us provide a year-round Saturday morning gathering place.
It's a place where the community directly connects with Alabama farmers and producers.
The connections made have the ability to impact the future of local family farms and small businesses in Alabama for generations to come.
Here's to the next 20 years of directly supporting and celebrating local farms, businesses, and the families behind them!
Be A Friend
…to Alabama farmers and local business.
Thank you for supporting Alabama farmers and small business owners with us!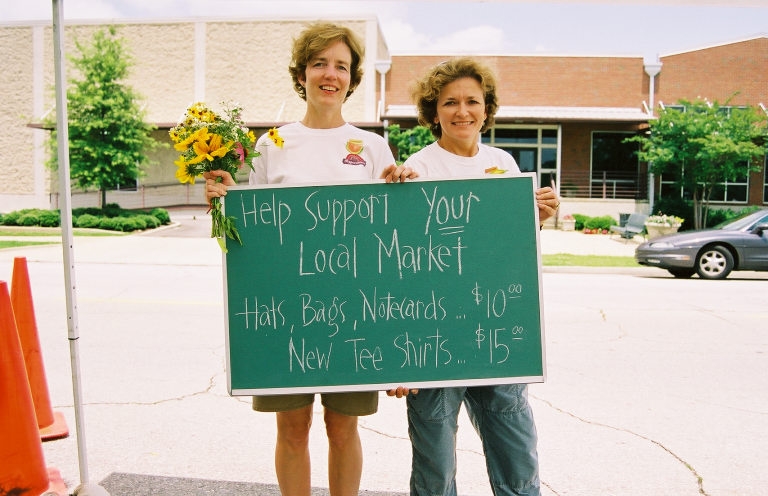 We can always use help at our Info Tent.
Send us your information today.
We'd love to talk with you more!