We look forward to replying to your email!

Please look for a reply during business hours:

Monday 8:00 AM – Friday 5:00 PM
Our Home
The Market wouldn't exist without the Pepper Place Entertainment District.
Come see what we're made of.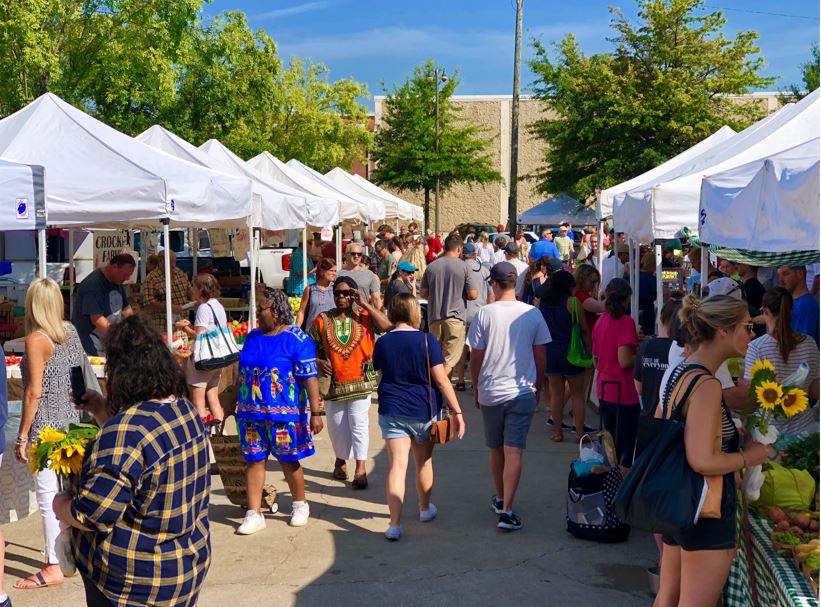 The Market At Pepper Place
2829 2nd Ave. South




Birmingham, AL 35233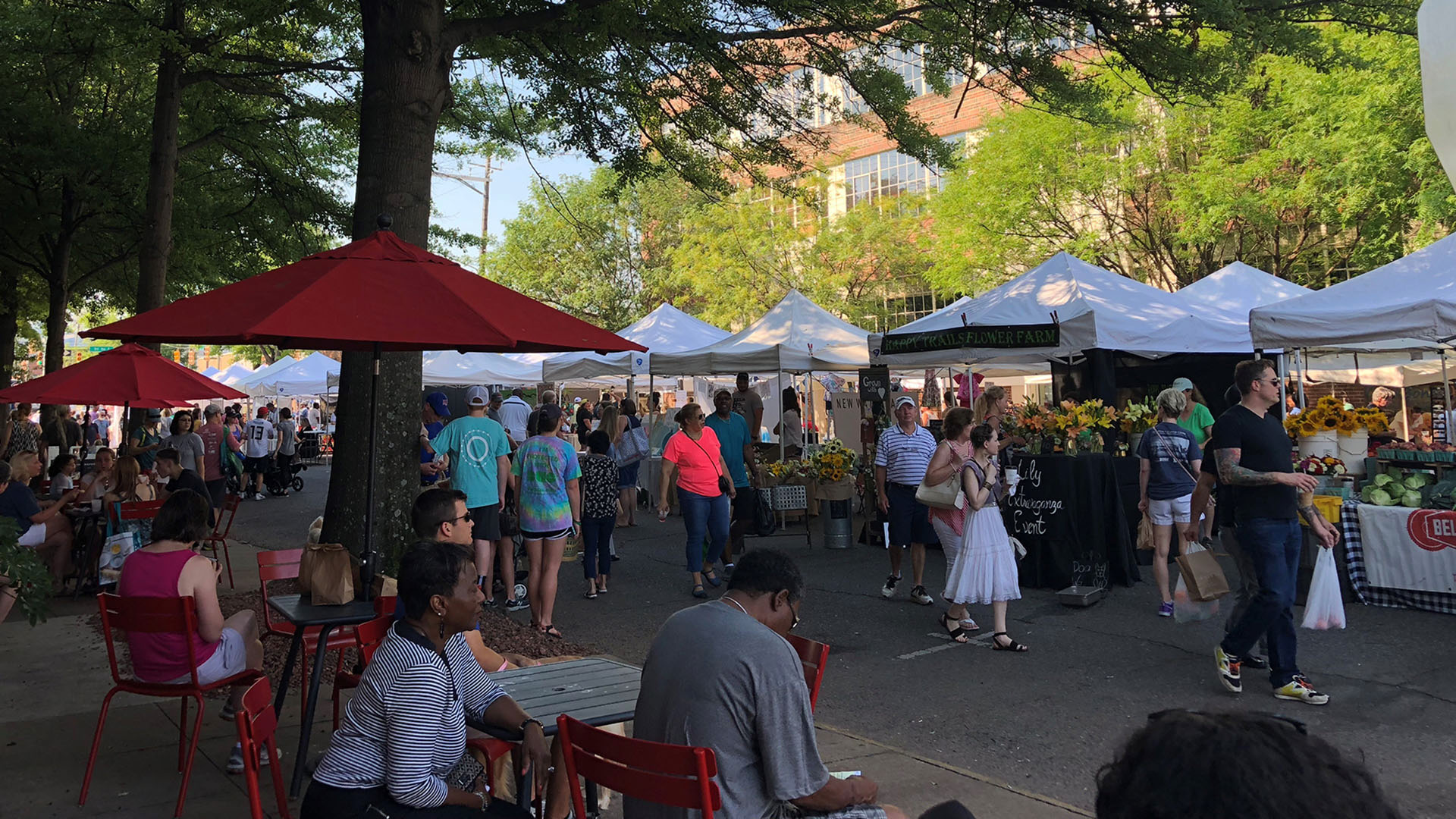 Frequently Asked Questions
We're an outdoor farmers market open every Saturday beginning mid-January to mid-December.




The first 12 weeks of the market are smaller markets featuring Alabama-grown winter produce and locally made home essentials.




Because we're an Alabama certified farmers market, this means all items are grown, raised, and made in our state.




You'll see our market ebb and flow in the number of vendors we have each week. The market size mimics the Alabama growing seasons.
The spring and summer growing season is when we have the most weekly vendors – about 80 per Saturday!
Check our Events page to see the upcoming vendor lists so you can better plan your shopping.
Please visit our Apply page for all information and details.

Have questions? Send us a message at the top of this page. We're happy to help!
We are a Saturday morning farmers market.

Market hours are always 7 am to 12 pm.

We're open holiday weekends, too!
Weekly vendor lists are shared on our Events page.
Yes! We are a rain or shine market.
Though we have remained a rain or shine market since our first season in 2000, there are times when severe weather heads our way.
We watch the weather and take any inclement weather threats very seriously.
We put our community's safety first!
Yes and no: Market vendors know we're a rain or shine market and do their best to have a "rain plan".

However, some vendors have items sensitive to rain and their product might be damaged by inclement weather.
Farmers and ranchers will be at the market even if it rains, because their items aren't weather sensitive.
Yes! We are open every Saturday mid-January to mid-December, even on holiday weekends

Weekly vendor lists are shared on our Events page.
Yes! The Market has two music stages: the

Front Porch Music Stage

and the

29th Street Music Stage

.



Check our

Events page

to see who's playing this Saturday.
Yes, dogs are allowed at the farmers market on Saturday.



Please remember market policies: keep on a short leash and you pick up after their potty breaks.
While we love our four-legged friends, we do encourage you to leave your pup at home.

Alabama summers can be very hot and uncomfortable – especially for their paws on hot pavement!

It's important to consider this as only certain areas of the farmers market have shade.
Yes! We accept SNAP benefits, plus match those dollars with Double Up Food Bucks at the Market every Saturday.



Details on how it works at the farmers market can be found

here
.