In 2006, Tarez Kitchen was founded by owner and head culinary expert, Marieo Tarez Kinion, Sr. with the help of his wife and business partner, Tonya Kinion.
Mr. Kinion's love for culinary began at the young age of 12-years old. Marieo enjoyed helping his mother with southern dishes, learning about the many different herbs and spices, and how to create unique combinations and flavors.
Kick'n Black-eye Salsa Dip is unlike your regular soupy salsa; making it less acidic and messy. Our salsa brings out the robust flavors of all the fresh ingredients used. Therefore it is a delicious and healthy snack food, without the added guilt.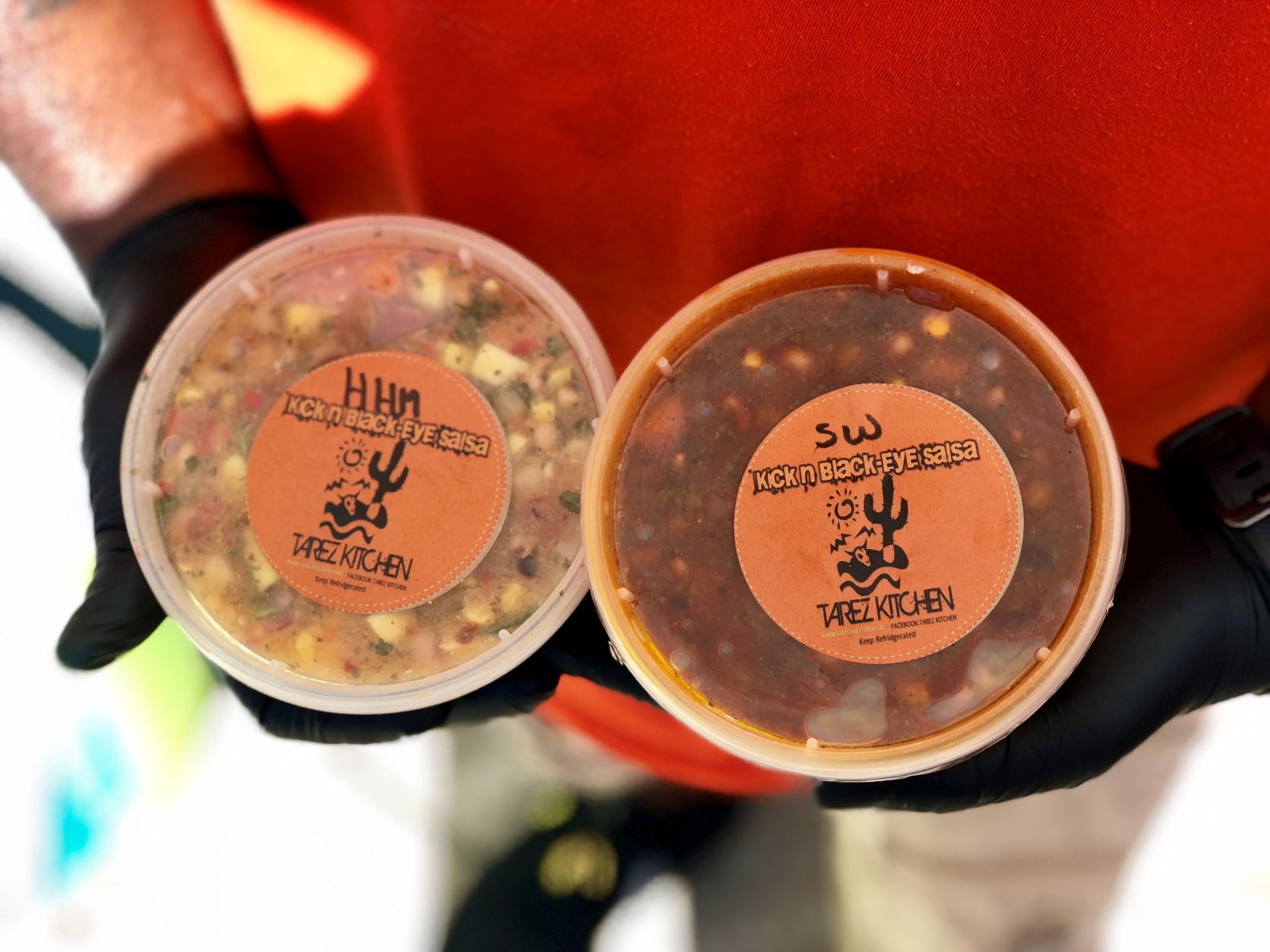 black-eyed pea salsa varieties / hot sauces / BBQ sauces