I'm Heather, and I opened Birmingham's Pop's Neighborhood Grill more than ten years ago. My passion for food goes back to my childhood – standing behind a hot grill and serving up food is home to me.
I take on all the challenges of this business head on and continue to learn and keep improving. I truly appreciate my customers. They keep me motivated to keeping pushing and help me keep the dream alive. This is my day to day job and I love it.
Visit us for breakfast and lunch at our shop in Southside Monday – Friday. Catch up at Pepper Place most Saturday mornings!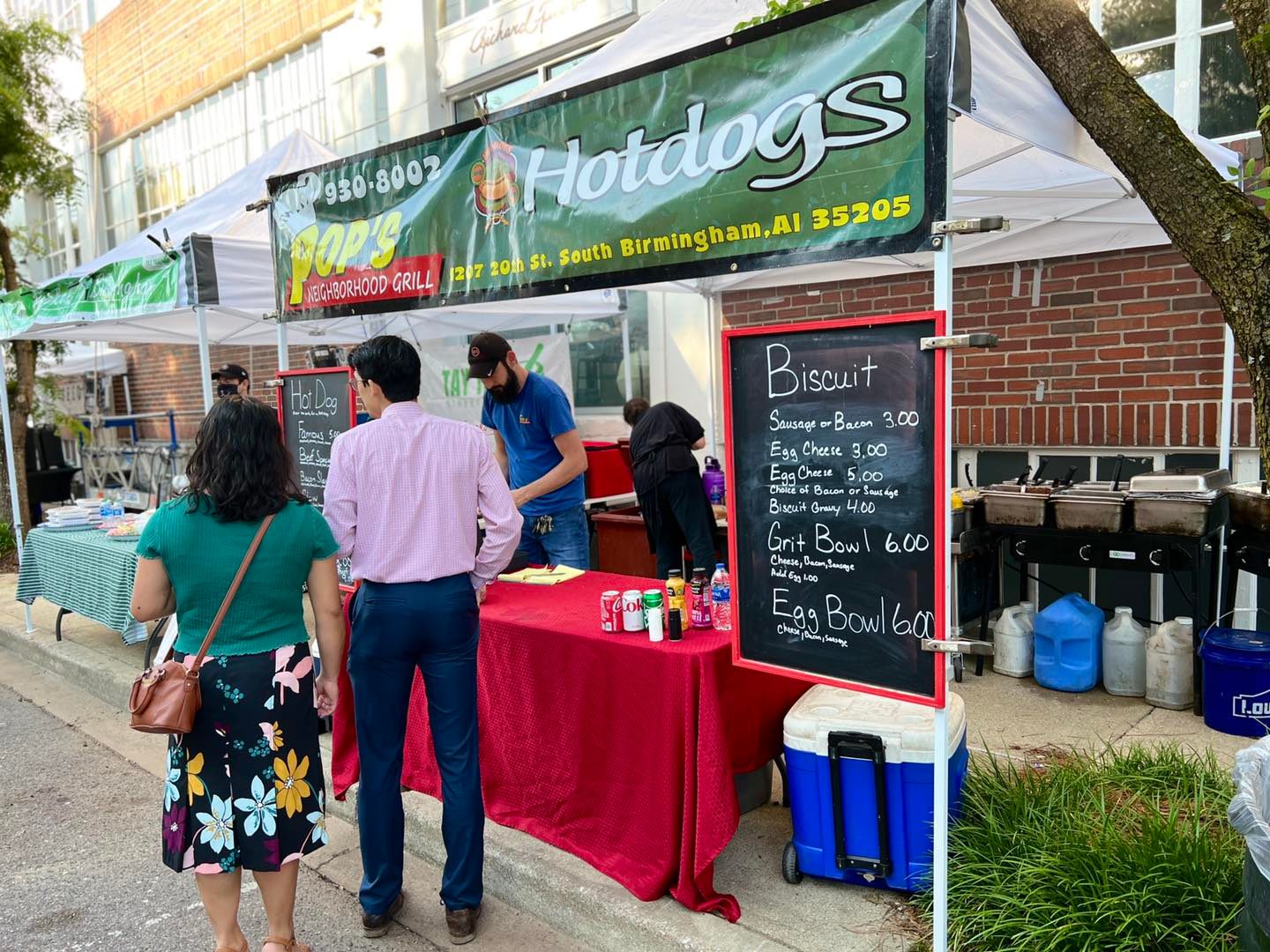 biscuits / grits / hotdogs