The Blind Dog Biscuit was founded with the purpose of making all natural, wholesome treats for dogs. Dogs are family and we care about the health and well being of your dog.
We use only all natural, organic, human grade ingredients. Each biscuit is rolled by hand and baked in small batches in our own kitchen.
Our biscuits are quality and taste tested by a growling panel of experts, including Tinker, (the original Blind Dog who could always sniff out a biscuit!), Daisy, Blake, and Max. We hope that your pet enjoys them as much as our dogs do.
Helping pet owners treat smarter for more than 14 years, owner Natalie Craig can't wait to meet your four-legged friend!
Enjoy a monthly biscuit box subscription – delivered to your door.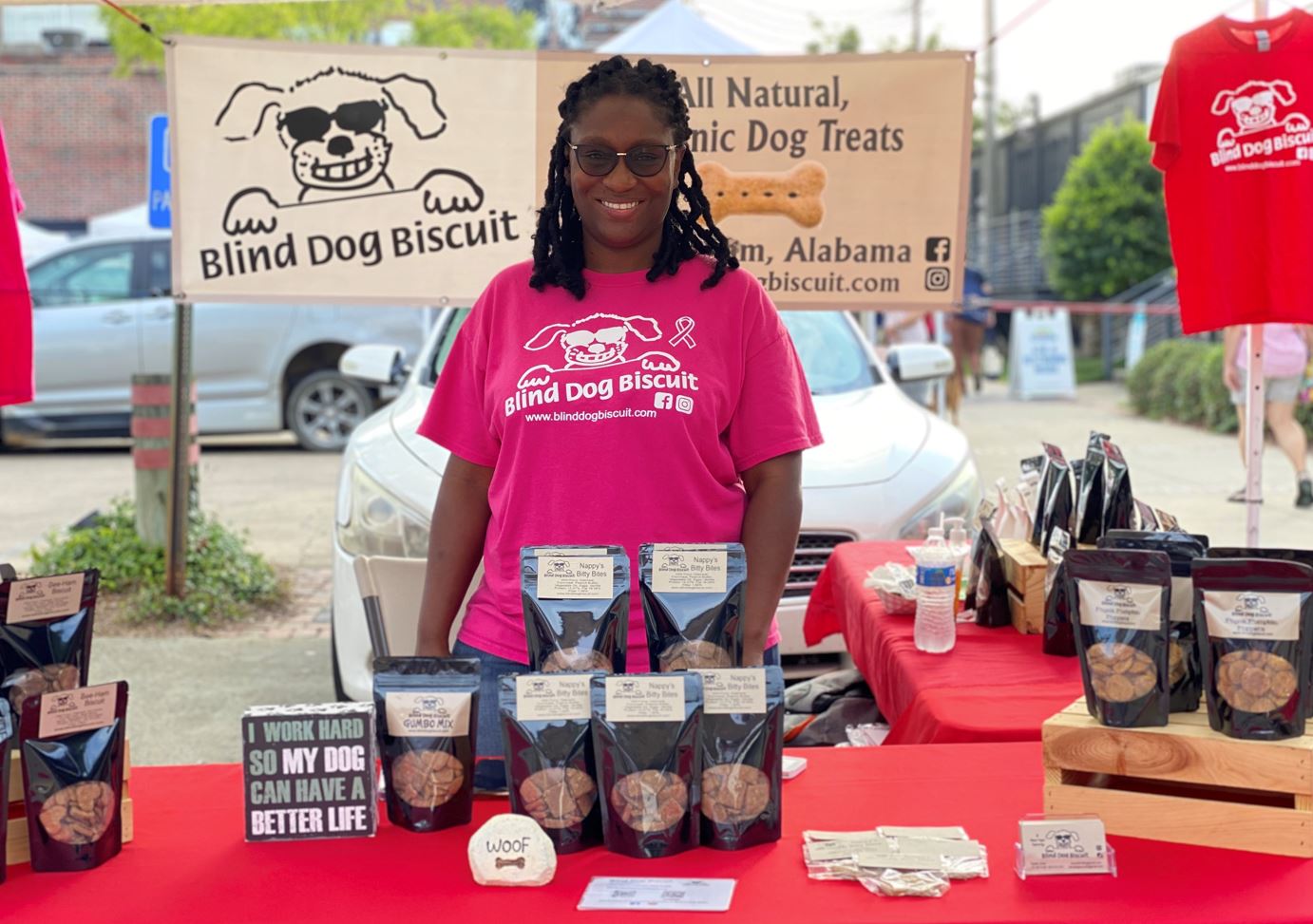 dog treats / dog bandanas