Our specialty, seafood products are handcrafted in Bayou La Batre, the seafood capital of Alabama. We make every item–from our famous crab cakes to our stuffed shrimp–with my mother Susan Taylor and late grandmother Becky Nickel's recipes. They were each born and raised in Bayou La Batre and worked in the seafood industry their entire lives.
We use only domestic, wild-caught seafood sourced from fishermen who we are proud to call family and friends. Purchasing seafood from the people we trust most ensures that we know how our product is handled from the moment it's caught in the nutrient-rich waters of the Gulf of Mexico until it's on your table.
This allows us to offer our customers the highest quality product with the freshest possible ingredients.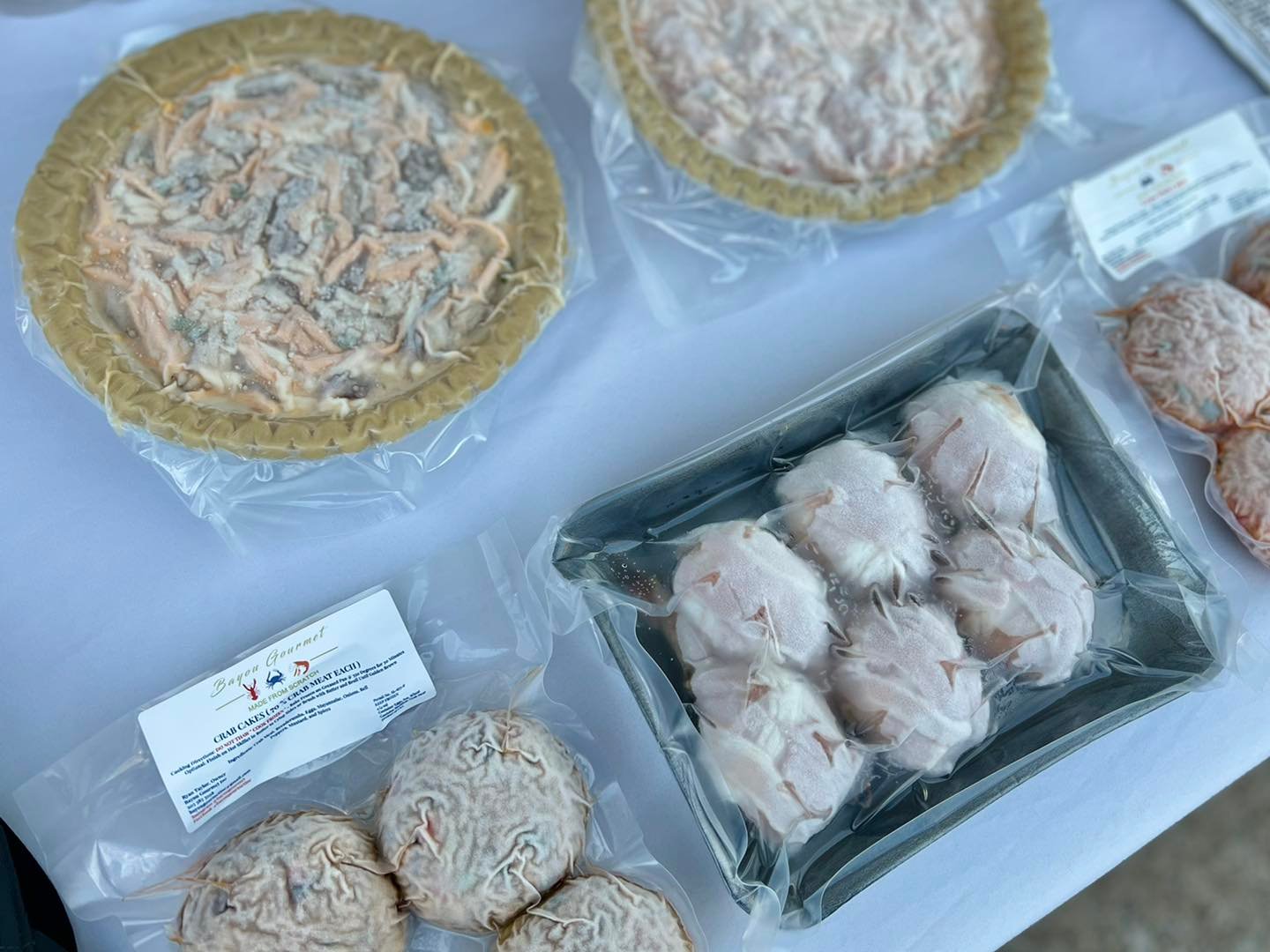 Our products are flash frozen and never thawed before reaching the consumer.
They are intended to be cooked frozen and are ready to enjoy in 30-40 minutes.