Join Drew and Karen of DAK's Spices for a cooking demo. Learn tips and tricks for cooking without the salt.
Drew and Karen will share recipes featuring their homemade spice blends – made without salt, MSG, or preservatives.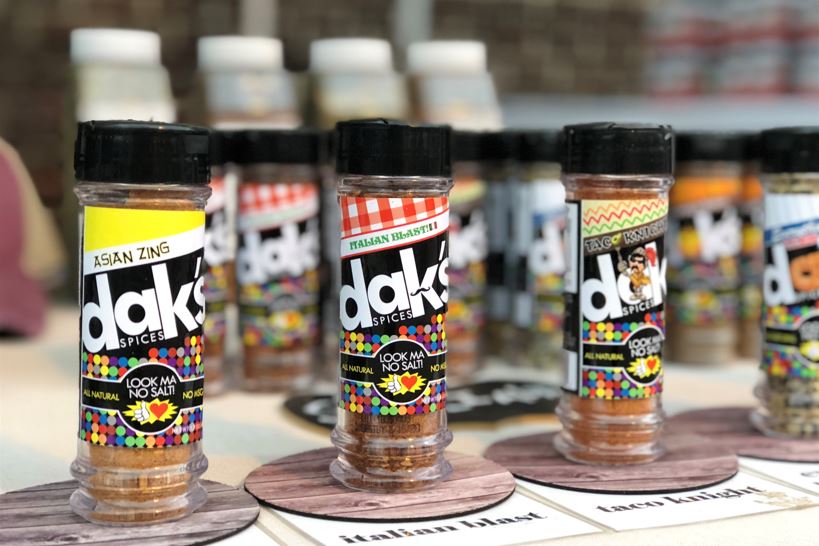 Featured recipes at this Saturday's In The Kitchen demo include:
Original Red and Green Zest Marinade
Original Red Fruit Salsa
Green Zest Corn Salsa
DAK's yogurt sauce
*Take home recipes will be available at the demo!
---